McCarthy Engineering is proud to announce that three of its team members recently passed their Fundamentals of Engineering Exam, earning the title Engineer in Training (EIT), the first step in reaching the goal of becoming licensed professional engineers.
Anderson Deutschman, EIT, Project Engineer, has about seven months under her belt at McCarthy Engineering, working on stormwater design, site layouts and plan reviews, as well as aiding in approving zoning permits.
Said Deutschman, a Villanova University graduate, "Passing the FE exam is the first step towards reaching my goal of becoming a PE. It not only validates my engineering knowledge, but also assures me that I am on the right path to success."
Connor Becker, EIT, Project Engineer, aids in land development, surveying, and construction projects. For him, "Passing the exam was a confirmation to myself that I was able to comprehend, learn and apply the theories and practices I was taught in college. It marks a milestone in my professional journey and sets me on the path to becoming a licensed professional engineer." His hope it to continue gaining knowledge and experience in the industry.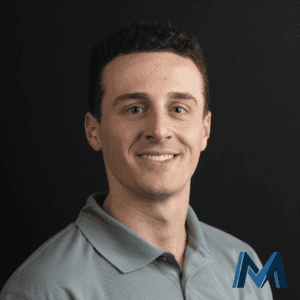 Kyle Coldren, EIT, Project Engineer, says he's gained invaluable skills at McCarthy working with professional engineers like Jim McCarthy and Chris Falencki. Of passing the exam, he asserted, "It is a stepping stone in advancing my career. Ever since I decided I wanted to become a civil engineer, eventually earning a professional engineering license has always been at the top of my list. I now will have the ability to earn that license in four years. The professional engineering license allows you to step into a larger role as an engineer and be a valuable asset to most companies."
To qualify for the Fundamentals of Engineering exam, an individual must be in, or have graduated, from an Accreditation Board for Engineering and Technology (ABET) accredited engineering program and pay an examination fee.
Upon passing the Fundamentals of Engineering exam, individuals can work toward earning their professional engineering license. EITs must work under a professional engineer for four years before taking a Principles and Practice of Engineering Exam (PE) to earn the licensed professional engineer designation. That designation is a significant progression in working in the field, allowing those earning it to step into larger roles at an engineering firm.
About McCarthy Engineering Associates, Inc.
For more than 20 years, McCarthy Engineering Associates, Inc. has provided the public and private sectors of Berks and the surrounding counties with full service engineering and consulting services such as: site, civil, structural, mechanical, electrical, HVAC, plumbing, operational, feasibility, environmental, and fire protection. McCarthy Engineering has offices located in Wyomissing, PA and Pottstown, PA. For more information, visit https://www.mccarthy-engineering.com.