Project Highlight: Bell & Evans Hatchery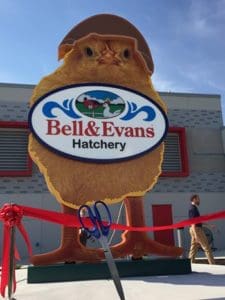 McCarthy Engineering Assists in Completion of Processing Facility
 Bell & Evans completed a 160,000-sq.-ft. processing facility in Fredericksburg, PA.
McCarthy Engineering is proud to have been part of the review and processing of the necessary land development plans in support of Bethel Township (Lebanon) and this exciting new project!
Congratulations Bell & Evans!
Visit: www.mccarthy-engineering.com
To learn how McCarthy Engineering can
Engineer Your Success!