Our own Berks County middle school, Governor Mifflin, entered the Future City Competition in 2023.
This year Governor Mifflin Middle School was one of 15 teams to compete in the 2023 Future City Competition on January 21, 2023, at the Whitaker Center for Science and Arts in Harrisburg, PA. The students had to present their final project in front of judges which included engineers, technicians, urban planners, project management professionals, architects, STEM professionals, and STEM industry partners. 
Governor Mifflin's team consisted of 14 sixth grade students all from their gifted program. This year was extra special for Governor Mifflin, being as the students had a mentor to aid them in the completion of their project. Mentoring is a key component to this competition and it is recommended in the guidelines to find an engineering mentor from their community for the project. McCarthy Engineering Associates, Inc. generously provided a mentor to these students. They believe it is crucial to educate students about engineering and STEM fields at a young age in hopes they will pursue it in the future. McCarthy Engineering also believes in aiding students in developing their problem solving, collaboration, and communication skills. This group of students also had the opportunity to participate in field trips for advice, as well as meeting with the McCarthy Engineering mentor throughout the course of the project. This was the first time that McCarthy Engineering has been involved with the Future City Competition, but they look forward to participating as mentors in the future. 
     
Our children are the future.
Since 1992, the Future City Competition has been a source for students in sixth, seventh and eighth grades to put their STEM skills to the test, competing against others all over the world. Students competing in this competition are asked to create a model, complete a 15-minute presentation which includes a question-and-answer session, an essay, and the development of a project plan. There are a variety of requirements for the size of the model, the contents included in the essay, and a budget of $100 maximum to spend on recycled materials to build their cities. More than 60,000 students from the U.S., Canada, China, Egypt, and Nigeria competed. This was the Future City Competition's 31st year of competition, and the first one back in person since the COVID-19 pandemic.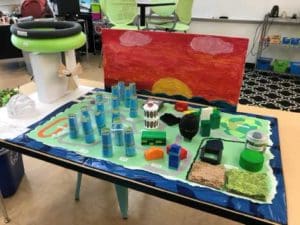 .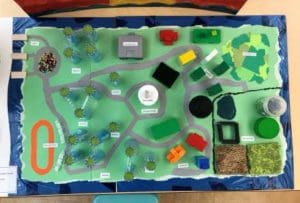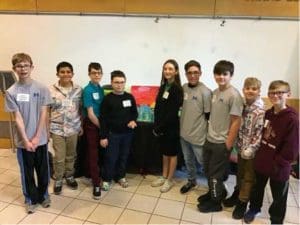 About McCarthy Engineering Associates, Inc.
For more than 20 years, McCarthy Engineering Associates, Inc. has provided the public and private sectors of Berks and the surrounding counties with full service engineering and consulting services such as: site, civil, structural, mechanical, electrical, HVAC, plumbing, operational, feasibility, environmental, and fire protection. McCarthy Engineering has offices located in Wyomissing, PA and Pottstown, PA. For more information, visit https://www.mccarthy-engineering.com.