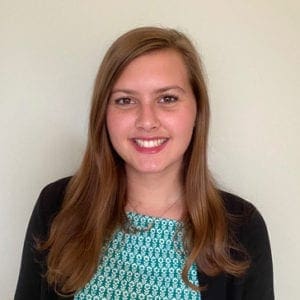 Tell us about your schooling.
After graduating from Wilson High School, I enrolled at Villanova University. I'm currently entering my senior year with a major in Civil Engineering. More specifically, I'm working towards a Bachelor of Science in Civil and Environmental Engineering. I also have a minor in Real Estate Development, which I completed last year. I decided to pursue this minor because I was interested in the structural side of Civil Engineering and wanted to get more involved in zoning codes and development regulations.
Why did you choose Villanova University?
I didn't know much about Villanova growing up except that my cousin went there. I watched her in a dance recital when I was a sophomore in high school, and thought it was super cool. I don't have any older siblings, so it was the first time I had visited a college campus. After that visit, Villanova was always in the back of my mind. At every school I toured I thought, "this is nice, but Villanova is still number one." Whenever I visited Villanova's campus, it gave me a really good feeling; there is a strong community and it felt really welcoming. Villanova's reputable engineering program was the deciding factor.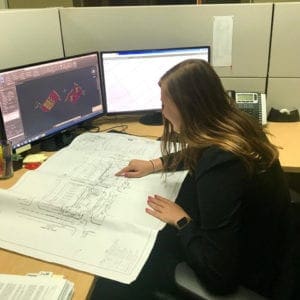 How has COVID affected your junior year?
Despite the circumstances, COVID gave me a lot more time to study and focus on school. In terms of classwork, there wasn't much change, but the extra time allowed for me to have one of my best semesters to date. Our professors tried to keep everything as normal as possible, which was helpful. They offered us a lot of opportunities to collaborate which made the school year feel less isolating. Most classes were either in-person or hybrid, and all of my exams were in-person. There are only 60 spots in the Civil Engineering program, so hybrid classes were a huge benefit to my classmates and myself.
Why did you want to pursue a degree in engineering?
When I was really young, I wanted to be a dentist, but once I got to high school, I realized that I wanted to pick a career that aligned with my interests. My whole life, I've been involved in science and art. Since engineering is both creative and scientific, it was a natural fit. I was able to combine my interests without having to choose one over the other. I specifically focused on Civil Engineering because you use your creativity when designing structures, parking lots and more.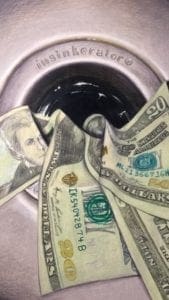 Why did you want to intern at McCarthy Engineering?
I have been interested in McCarthy Engineering since my freshmen year of college, but it was too early to apply to their internship program. After gaining experience through my college curriculum, I applied as an intern in the winter of 2020. There were many reasons why I wanted to work at McCarthy Engineering. First, it is close to my home, which is super convenient. Secondly, McCarthy Engineering provides a wide range of Civil Engineering projects rather than being specific to one of the five disciplines, allowing me to gain invaluable hands-on experience. Lastly, the size of the company will allow for the opportunity for more one-on-one learning experiences and increased interaction and communication with fellow employees.
Did your college classes prepare you for this internship?
I think my courses gave me a solid foundation, especially with the design programs, such as AutoCAD, as well as Stormwater programs, like NRCS and StreamStats. I was also surprised how helpful my minor was; I didn't realize how much Real Estate Development applied to the Civil Engineering realm.
What are your expectations of the internship?
Many of my expectations focus on the learning experience. I want to better understand how my classroom studies apply to real life. I'm hoping to learn about each engineering discipline and gain an overall well-rounded education of the profession. Also, since this is my first internship, I'd like to become more familiar with how a general office environment works.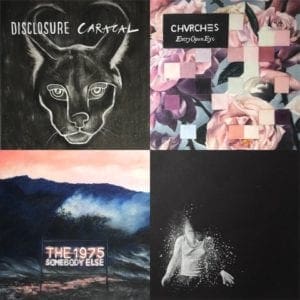 Fun Anderson fact…
As I mentioned, I have always been passionate about art. Media wise, I mostly focus on colored pencil drawings, paintings and photography, but I love to create anything. I created a website to showcase my work and began taking art commissions on the side. It was a good way to keep busy and make money during quarantine.
Check out some of Anderson's work here: https://sites.google.com/share.wilsonsd.org/andersondeutschmanart/home
About McCarthy Engineering Associates, Inc.
For 20 years, McCarthy Engineering Associates, Inc. has provided the public and private sectors of Berks and the surrounding counties with full service engineering and consulting services such as: site, civil, structural, mechanical, electrical, HVAC, plumbing, operational, feasibility, environmental, and fire protection. McCarthy Engineering has offices located in Wyomissing, PA and Boyertown, PA. For more information, visit https://www.mccarthy-engineering.com.