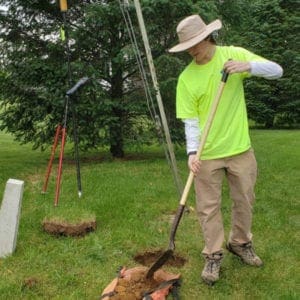 Tell us about your schooling.
I am entering into my junior year at Widener University in Chester, PA. I am majoring in civil engineering. So far I have had a few intro to engineering classes but the majority of my course load has been my pre-requisite math and science courses which are preparing me for my higher level engineering courses. For the last three years, I have been a member of Weidner University's American Society of Civil Engineers. For the past year I have served as the organization's Treasurer and will continue on in that role again this upcoming year.
Why did you want to pursue a degree in engineering?
I have a passion for how machines, bridges, buildings, tools, homes, cars, you name it can work more efficiently, how they are constructed and how they work as a unit.
Why did you want to intern at McCarthy Engineering?
This is my first internship and I really wanted my first internship to be with a firm where I would be exposed to different engineering fields and most importantly a wide scope of civil engineering services. I knew selecting this type of firm would allow me to gain experience in various disciplines and see how the different facets of civil engineering all work together on a project. I researched engineering internships on-line and was excited to find McCarthy Engineering! They met all my needs. I was lucky to find an engineering firm with great reviews so close to my hometown of Royersford. Also, McCarthy Engineering is a multi-disciplinary firm that will allow me to gain hands-on experience in various areas.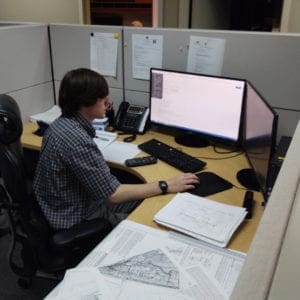 What are your expectations of the internship?
I hope to learn more about the engineering field in general and the overall process involved in the creation of a plan from start to final design. I am excited to be working hands-on with the McCarthy team on projects from behind the desk and out in the field. I am looking forward getting out of the classroom and being included in engineering projects on all levels!
Fun Aidan fact…
I had a 12 year old pet hermit crab named "Hermie." Yes, 12 years old, not 12 days, not 12 months, 12 years. He was the best hermit crab ever!