READING, PA – September 8, 2020 — McCarthy Engineering Associates, Inc. is pleased to announce the hiring of two new Project Engineers Tim Arcuri and Curtis Reynolds.
Arcuri is responsible for assisting in the design of various public and private projects.  He will ensure projects are in compliance with all rules and regulations and are completed on schedule and on budget. He will assist with estimating project costs, scheduling and coordination of project assignments and perform regular visitation to construction sites.
Arcuri holds a Bachelor of Science in Mechanical Engineering from Bob Jones University.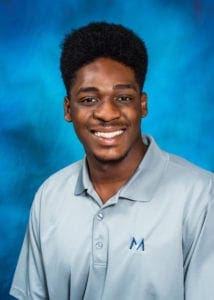 Reynolds will assist with performing technical analyses of electrical power systems including: short circuit, coordination, and load flow studies. He will conduct field inspections and evaluations of projects electrical infrastructure and work with Senior Designers and Engineers to prepare new drawings, modify existing drawings or create as-built documents. He will also work with Senior Engineers to perform electrical power calculations, lighting calculations and prepare equipment and installation specifications.
Reynolds holds a Bachelor of Science in Electrical Engineering from Elizabethtown College.
About McCarthy Engineering Associates, Inc.
For 20 years, McCarthy Engineering Associates, Inc. has provided the public and private sectors of Berks and the surrounding counties with full service engineering and consulting services such as: site, civil, structural, mechanical, electrical, HVAC, plumbing, operational, feasibility, environmental, and fire protection. McCarthy Engineering has offices located in Wyomissing, PA and Boyertown, PA. For more information, visit https://www.mccarthy-engineering.com.