READING, PA – August 20, 2020 — McCarthy Engineering Associates, Inc. announces Christopher Falencki, P.E. has been promoted to Wyomissing Division Manager.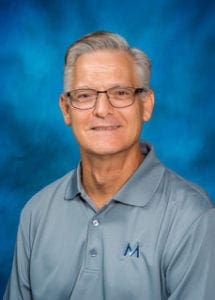 "Chris is a proven leader and tremendous team member. He has the perfect skills and technical expertise necessary to enhance efficiency, workload and quality of work product for our Wyomissing Division," said Jim McCarthy, President McCarthy Engineering.
As Division Manager, Falencki will be responsible for finding, winning, planning, organizing, and executing engineering projects and services profitably while exceeding client expectations. He is responsible for acquiring, developing and overseeing team members to deliver projects by deadline, according to plan and on budget. As Division Manager, he will be responsible for expanding overall client reach, services and staff provided from the Wyomissing location.
"My main goal as Division Manager is to create an organization where everyone shares the responsibility on projects to exceed client satisfaction. And with more than 38 years of experience, this promotion allows me help guide and develop the other younger engineers," said Falencki.
In his last role as McCarthy Engineering Senior Project Manager, Falencki was responsible for managing projects, schedules, budgets, and client relations. Falencki was President and Founder of Weiser Engineering Consultants, LLC, for 24 years before joining McCarthy Engineering. During his career, Falencki has been involved in all aspects of civil engineering for both public and private sector clients as well as Expert Witness testimony. His experience also includes successful Grant procurement, State and Federal Permitting, Parks and Recreation and MS4.
About McCarthy Engineering Associates, Inc.
For 20 years, McCarthy Engineering Associates, Inc. has provided the public and private sectors of Berks and the surrounding counties with full service engineering and consulting services such as: site, civil, structural, mechanical, electrical, HVAC, plumbing, operational, feasibility, environmental, and fire protection. McCarthy Engineering has offices located in Wyomissing, PA and Boyertown, PA. For more information, visit https://www.mccarthy-engineering.com.